Briefing:
Create a cross-platform multi-player HTML5 game in 2 weeks, with a small creative team of two designers and two developers.
Concept:
The wild forest is a tough environment where you must move fast if you want to survive, picking up the right ingredients for a juicy meal suggested by Master Mushroom. Drawing around the right item you get positive points and combos, but be aware of the incorrect elements because they give you negative points.
Details
Client/Agency: Gamesys
Role: Ux-Concept-Game Design
Illustrator: Gary LeGrill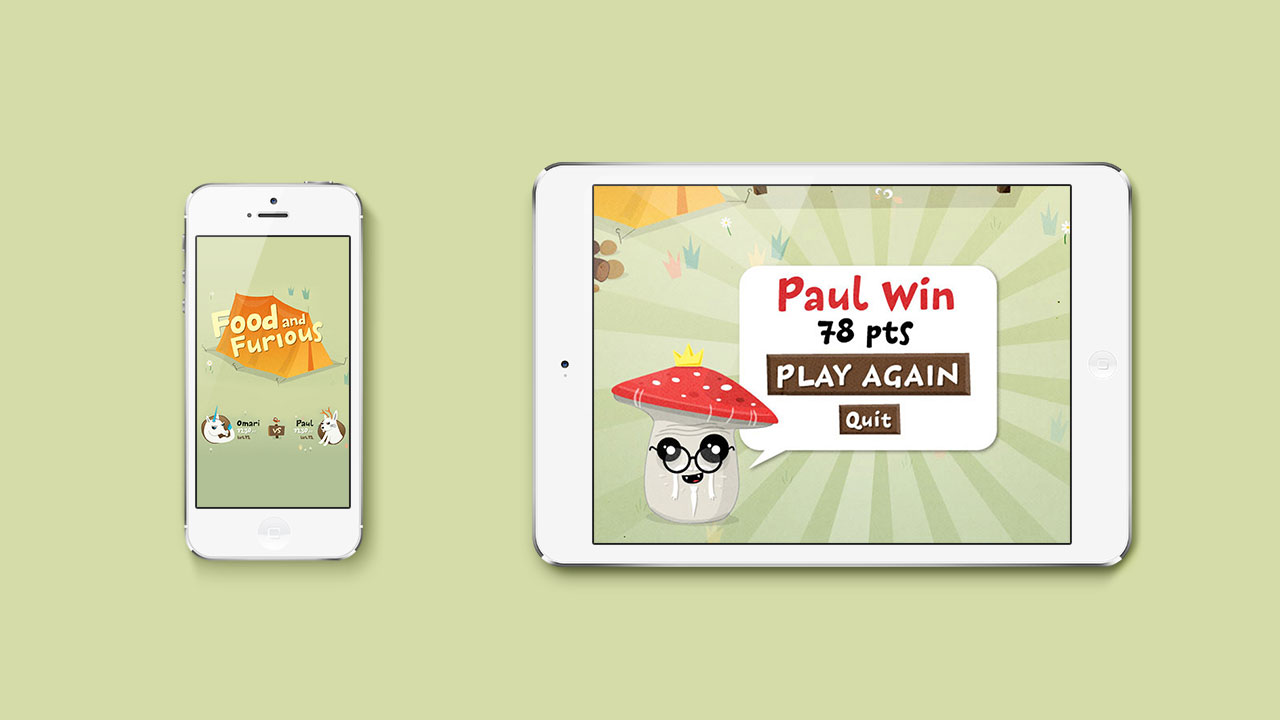 Results:
We manages to create an engaging Html 5 game on 2 week with cross platform features, showing that even with a small team; good ideas boost the creative process until level unbelieved before.
Related Work