The Background
Absolut is pivoting to encourage consumers to be spontaneous and define and create their own Absolut Nights.
The solution
We use the 'typing awareness indicator' on iPhones to represent a key decision that leads to an Absolut Night. Following a question like, 'Party tonight in Kingston?' We move through the dots into an epic night.
US SOCIAL AD
We created 4 film targeting different persona / mood.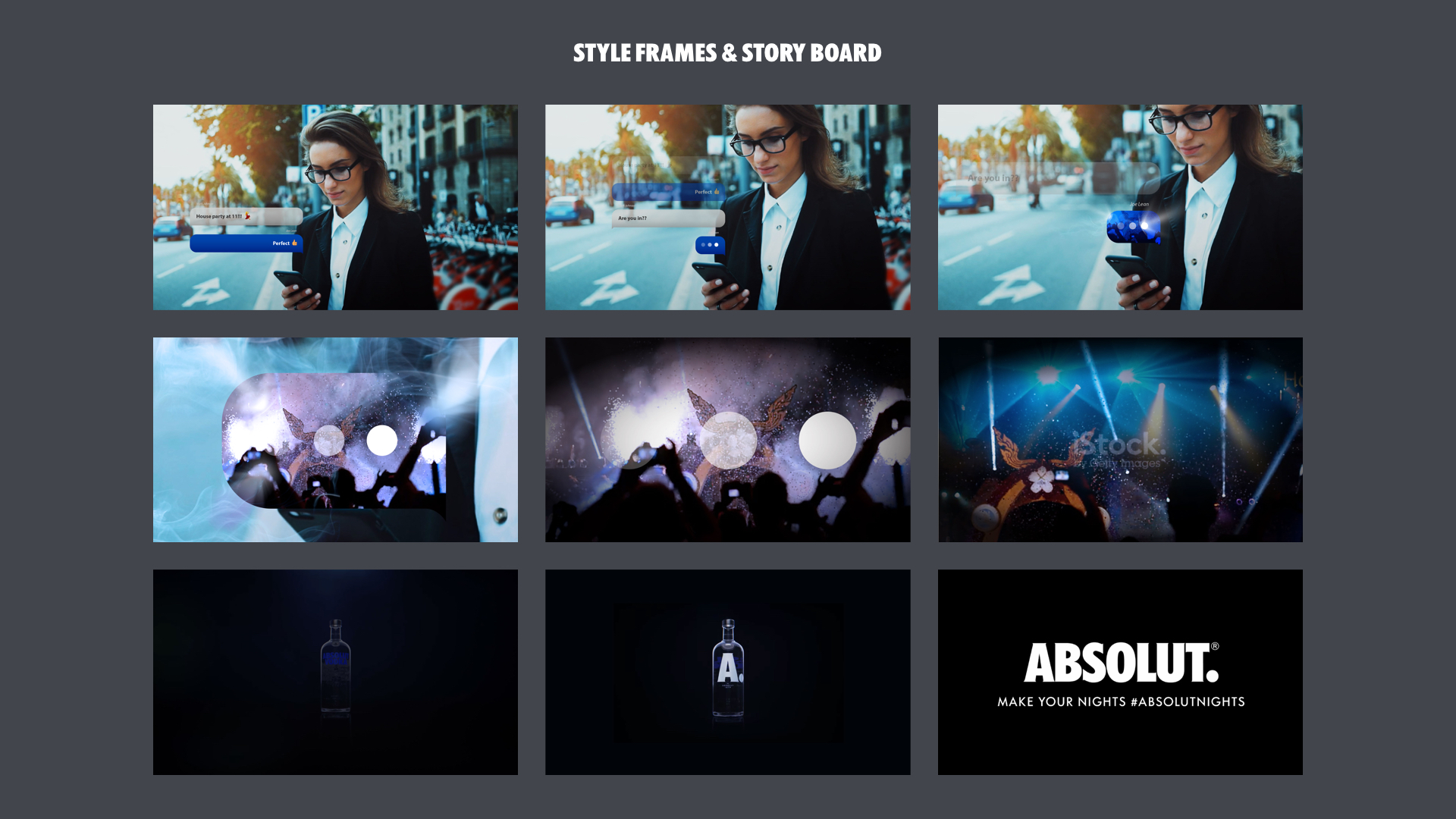 Global TV AD
We used the Universal language of emoji to target non english speaker audience.
Related Case Studies